Build a Thai Spa Ritual with Traditional Self-Care Routines
If the COVID-19 crisis is stressing you out, you are not alone. While U.S. citizens are experiencing their highest levels of stress since the first outbreak, a mental health evaluation (🇹🇭) in Thailand indicated that almost 60% of Thais nationwide are showing signs of depression.
Though stress in pandemic times may be inevitable, it's important to make time for self-care routines as part of strategies for maintaining your overall mental wellbeing. Now that spa and massage services are temporarily closed due to COVID-19 restrictions, it's time to get creative and create your own Thai spa ritual.
Thailand, renowned for its sophisticated health & wellness services, is home to countless spas that employ a wide array of natural beauty products in their treatments and therapies, from turmeric body scrubs to mineral-rich mud masks.
So sit back, relax, light your favorite scented candle, and learn more about Thailand's traditional, head-to-toe beauty regimens, and how to incorporate them into your self-care routine.
Why natural personal care products matter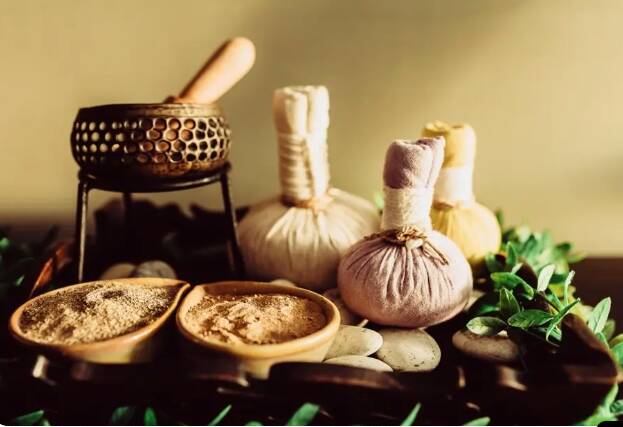 While synthetic ingredients aren't automatically bad, there's a reason they get a bad rap. The David Suzuki Foundation, a Vancouver-based environmental non-profit, found that 12.5% of ingredients used in personal care products are industrial chemicals, including pesticides, reproductive toxins, and hormone disruptors. These chemicals aren't just harmful to the environment, but can also provoke allergic reactions in the people using them.
As awareness of synthetic chemicals continues to grow, consumer pressure to source natural ingredients has accelerated growth in the global market for natural & organic cosmetics, which is expected to grow at a compound annual growth rate (CAGR) of 8.3% from 2020 to 2027.
Amid broader revival in home remedies and herbalism, people are looking to pre-industrial folk wisdom. This includes rice-based facial cleansers inspired by Japanese geisha beauty regimens or using Bulgarian yogurt to heal sunburn. Thailand is little different.
In the Ayutthaya period (1350 – 1767), for example, coconut oil was a must-have skincare item known for its moisturizing and sunscreen properties. Fast forward to the early Rattanakosin era (1782), lychee paper (🇹🇭), a thin paper made from crushed scarlet cochineal bugs, was every woman's secret to naturally red lips. And that's just the tip of the iceberg (or in this region, the coral reef).
Traditional self-care routines in Thailand
As a wellness-centric culture with a rich tradition of Ayurvedic and Chinese medicine, Thai people have applied natural ingredients head to toe. Here are some promising natural self-care routines that have gained popularity in Thailand.
Kaffir lime hair tonic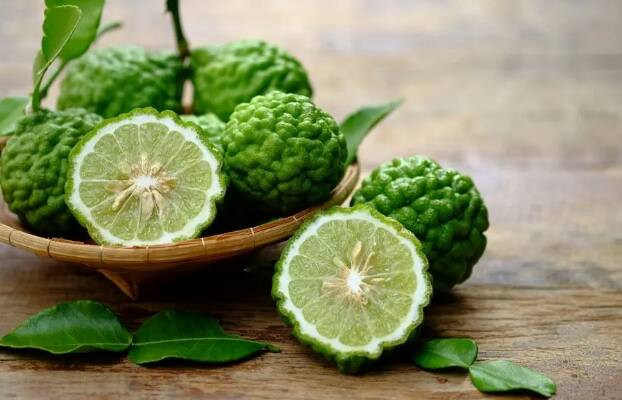 Kaffir lime, a citrus food native to Southeast Asia, is well-loved for its unique aroma, especially the leaves. For those who are not familiar with kaffir lime hair products, you might have tasted it in a spicy tom yum soup with kaffir lime leaves. In the Ayutthaya period (🇹🇭), people washed their hair with kaffir lime juice, as oil derived from the peel contains properties (🇹🇭) that make your hair shine.
The process involves soaking your hair with water, squeezing the juice onto your hair, and massaging for two to three minutes before rinsing it off. Today, there are a variety of modern kaffir lime hair care products available on the market, including cold-pressed kaffir lime essential oil shampoos and hair masks.
Tamarind exfoliator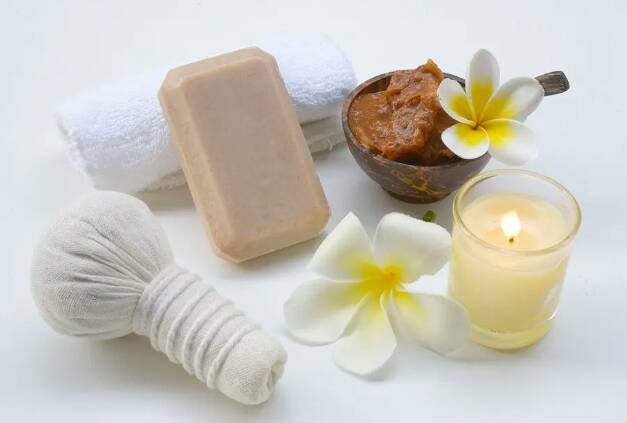 In addition to its toothsome sourness, tamarind juice contains natural alpha hydroxyl acids (AHA), one of the most popular ingredients in beauty products, which helps exfoliate the skin and promote skin cell turnover. It is also rich with skin-loving vitamins and just the right amount of oil to prevent the skin from feeling dry after exfoliation.
It is recommended to dilute the tamarind's AHA content by mixing the juice with honey, milk, or yogurt before applying it as a face mask. For the body, chunks of tamarind remaining in the juice make perfect exfoliators (🇹🇭) for areas like knees, elbows, and the crooks of your arms and legs.
Turmeric scrubs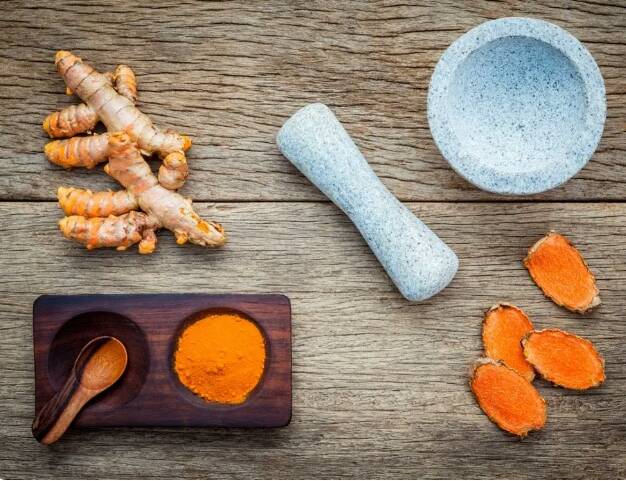 Turmeric is known for its numerous health benefits and features extensively in Thai cuisine, but was also used as skincare. Turmeric can be applied to treat skin diseases due to its antifungal properties, reduce inflammation, smoothen the skin, and promote brighter complexion.
The recent popularity of Thai soap opera "Love Destiny" has sparked renewed interest in the traditional Thai turmeric scrubs, which range from pure turmeric to turmeric blends with other ingredients. Turmeric with milk, for example, can be applied as a face and body mask, while a mixture of turmeric, honey, and lime is used for glowing skin. Turmeric mixed with dried tamarind, honey, and lime is used to exfoliate and create a clearer complexion.
Today, we see leading international skincare and cosmetic brands (🇹🇭), such as Kiehl's, KORA Organics, and Tarte, using and promoting turmeric as their key ingredient.
Beeswax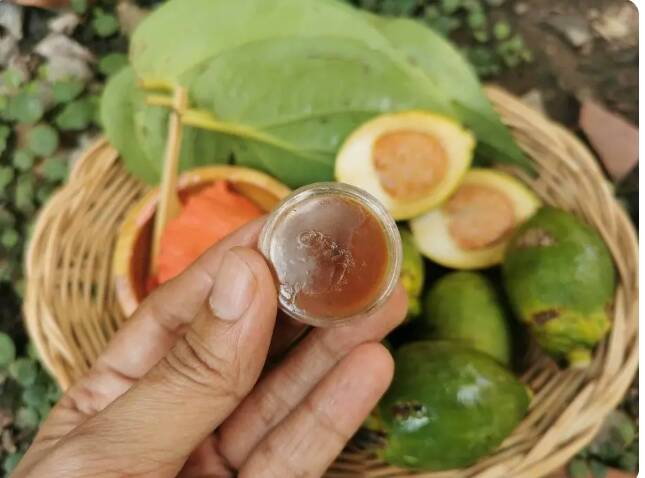 One of Thailand's most popular ancient beauty trends was to have the blackest teeth possible. The way they achieved this look is by chewing on betel nuts (🇹🇭), and eventually, the habit became a major part of the Thai lifestyle. However, the calcium hydroxide in the betel nuts is harmful to the lips. That's when Si-Pueng (🇹🇭), the Thai beeswax balm, came to the rescue.
Applying a thin layer of Si-Pueng not only prevents calcium hydroxide from damaging the lips but also seals in hydration. Si-Pueng has also been used as a hair gel to keep the hair shiny and in shape.
Black mud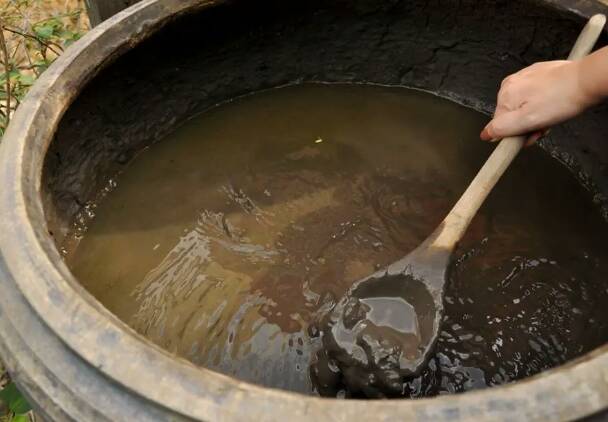 Phu Klon Country Club in Mae Hong Son province has a coveted source of hot spring mud. Enriched with minerals that are reportedly excellent for the skin and blood circulation, the underground mud rises to the surface with groundwater geothermally heated to 60–120°C into the Phu Klon hot springs.
Phu Klon is one of only three places on earth that produce natural hot spring mud, the others being the Dead Sea in Israel and volcanoes in Romania. While Phu Klon Country Club has often been the highlight of many a travel itinerary, their mud and mineral spring products can be found on the shelves of most cosmetics stores.
Hot spring mud has only grown in popularity due to its therapeutic properties, including reducing blood pressure and mitigating pain from arthritis or sports injuries. However, the use of hot springs to treat chronic ailments stretches back millennia.
Salt scrubs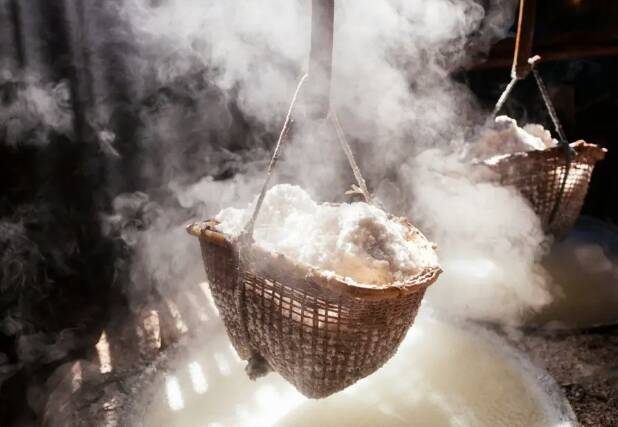 Cheap and readily available, salt is one of the most common ingredients for exfoliators. While a major source of salt is seawater, there is a small mountain village in the northern province of Nan, where locals are producing salt from a well. Bo Kluea, which means "salt well," is the country's only source of underground salt.
Apart from table salt, the villagers have developed several types of spa products, including body scrubs and salt foot soaks. They also provide top-grade dok kluea (fleur de sel or flower of salt) by slowly boiling salt water and spooning the salt crystals floating on the surface.
While fleur de sel is generally used as a garnish, dok kluea is commonly found in skincare treatments and spas, notably dok kluea soap, which helps cure rashes and acne and exfoliates the skin.
What traditional remedies mean for self care
These natural therapies and traditional remedies can play a role in building self-care rituals, but it doesn't have to stop there. Self care has come to encompass everything that contributes to physical and mental wellbeing, from mindfulness meditation to exercise.
According to Marni Amsellem, Ph.D., a licensed psychologist based in Fairfield County, Connecticut who spoke to Everyday Health, "The common denominator of self-care practices is that you get some enjoyment out of the activity." Therefore, when considering which of these natural beauty products are right for you, it's important to imagine how they might fit into a broader routine aimed at helping you to unwind and rejuvenate your body and mind.
This mindset towards self care dovetails nicely with Thailand's holistic approach towards health & wellness, so you can be sure to find plenty of answers in the Land of Smiles.