Essential Resources for Startups in Thailand
Thailand's startup scene is booming. While the COVID-19 pandemic has had an overall negative effect on the country's economy, due in no small part to the disappearance of tourism, tech startups have ridden the boom in e-commerce, food delivery, remote working, and other pandemic trends to achieve huge growth and raise more funding.
There's never been a better time to establish a startup in Thailand. Recently, the country saw the arrival of its first proper unicorn, e-commerce logistics firm Flash Group, better known by its delivery service Flash Express.
So whether you're an existing Thailand-based startup, or considering establishing your new business in the country, here are some essential resources to help you thrive.
Essential Resources for Startups in Thailand
Getting legal

Department of Business Development (DBD)
Department of Intellectual Property (DIP)
Food and Drug Administration (FDA Thailand)

Getting funded

500 Tuktuks
Build Entrepreneurs
Thai Venture Capital Association (TVCA)
Board of Investment of Thailand (BOI)

Doing your research

Thai banks
Securities and Exchange Commission, Thailand (Thai SEC)

Industry networking

Foreign chambers of commerce
BNI Thailand
Digital Economy Promotion Agency (DEPA)

Leasing property

Coworking spaces
Virtual addresses
Getting legal
If you're going to base your startup in Thailand, the first thing you need to do is legally establish it, which has become much easier in recent years as the country seeks to become a regional startup hub. In the last 10 years, the average period required to start a business in the country fell from 32 days in 2011 to just four days this year. Indeed, the World Bank's Ease of Doing Business index currently puts the country at 21st globally and fifth in Asia & the Pacific.
Here are some important state agencies you'll need to know to get your business up and running.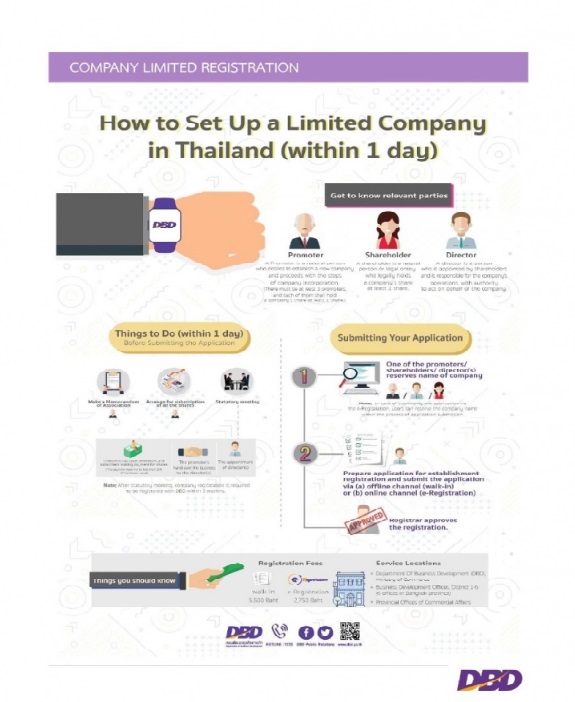 Department of Business Development (DBD)
Reforms at the DBD have been key to improving many of the country's key indicators for ease of doing business. It recently introduced an e-registration procedure, enabling new businesses to go through the registration process online for a small fee of THB5,500 (US$176). For foreign entrepreneurs, it's best to reach out via email for assistance.
If you don't want to go through the hassle yourself, there are plenty of private agencies who will handle the whole process for you for an additional fee.
Department of Intellectual Property (DIP)
The DIP is where you'll go to file for patent protections, search existing trademarks, and even settle IP disputes. With any startup, a major concern is getting IP protection for its game-changing ideas, and it's a concern that's shared by the Thai government. Through its efforts to remove itself from the U.S. Trade Representative's watchlist, Thailand has earned praise for significant improvements in interagency coordination on IP enforcement.
Food and Drug Administration (FDA Thailand)
Not to be confused with their U.S. counterpart, FDA Thailand falls under the Ministry of Public Health. Getting FDA approval is essential for any startup looking to get their consumable products to market, including pharmaceuticals, cosmetics, food & beverages, medical equipment, and hazardous substances such as cleaning agents and pesticides.
Getting funded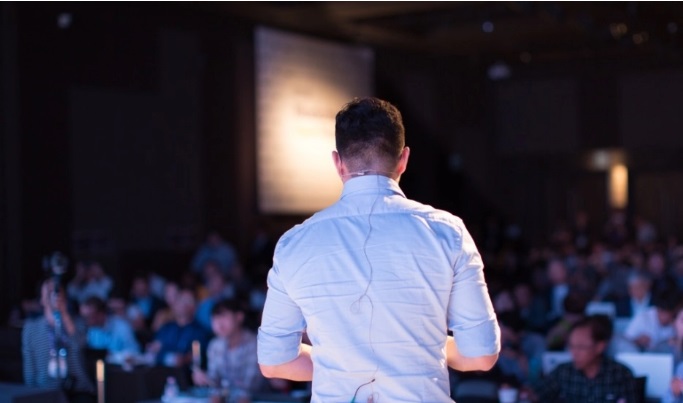 There are plenty of investors out there looking to be the backers of the next Thai unicorn. Techsauce reported that funding for startups based in Thailand have skyrocketed 13,869% from US$2.63 million in 2012 to US$367.4 million in 2020, representing a major growth sector even at the height of the pandemic.
There are numerous private equity and venture capital (VC) funds operating here, as well as regional VC firms operating across Southeast Asia. Here are some programs and institutions worth exploring in the early stages of your enterprise.
500 Tuktuks
500 Tuktuks is the Thailand arm of 500 Startups, which claims to be the most active early stage investor in the world. It's goal is to help successful companies scale up and support vibrant ecosystems for startups. As of the most recent available data, 500 Tuktuks has invested in over 70 startups in Thailand and Southeast Asia.
Build Entrepreneurs
Build Entrepreneurs is an incubation scheme by StartUp in Thailand designed with the challenges of the pandemic in mind. Billed as a flexible and comprehensive support system, Build Entrepreneurs provides access to a panel of angel investors and venture capitalists to set up joint venture agreements for promising entrepreneurs looking to establish their business in Thailand.
Thai Venture Capital Association (TVCA)
Founded in 1994, TVCA members include leading Thai and international venture capital and private equity firms with financial advisory, accounting, and legal businesses in Thailand. As an association, TVCA facilitates closer working relationships among members and with the Thai government, while providing access to its network of venture investors in the country as well as free invites to private investor events.
Board of Investment of Thailand (BOI)
Through the BOI, you'll discover all sorts of incentive schemes for tech businesses who want to establish their HQ in Thailand. This includes favourable visa and work permit conditions via the 2018 Smart Visa scheme.
The Smart Visa scheme, which targets entrepreneurs and professionals in next-generation growth industries like electric vehicles or biotechnology, makes it easy for foreign business owners to stay in the country for longer than the standard work visa. To learn more about Thailand's Smart Visa, feel free to reach out to the BOI via email.
Doing your research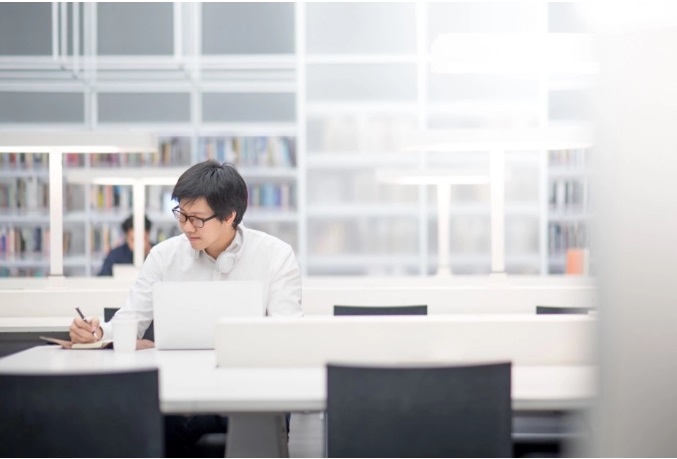 Southeast Asia's lively startup scene means there are plenty of websites and media channels dedicated to all facets of starting up a new business in the region. Websites such as Techsauce, E27, Tech in Asia, and Asia Tech Daily all cover our startup scene in considerable detail and are an invaluable source of news, data, and contacts.
However, sometimes you'll need to source reputable market data or economic reports, either for a proposal or for your own internal consideration.
Thai banks
For a macroscopic view of the Thai economy, look to its banks. The Economic Intelligence Center (EIC), a unit of Siam Commercial Bank (SCB), aims to provide executives and decision-makers with actionable insights. This takes the form of quarterly outlooks on Thailand as well as the wider CLMV region that includes its neighbors Cambodia, Laos, Myanmar, and Vietnam.
Another reliable source of economic analysis is the Kasikorn Research Center (KResearch), a subsidiary of Kasikornbank (KBank). KResearch produces a variety of articles available on its website, which also filter based on the Thai or global economy, specific industries, and financial markets. This content is also available as a customizable email subscription.
Similarly, Bank of Ayudhya (better known as Krungsri Bank) through its Krungsri Research unit offers in-depth reports into each of Thailand's major industries as well as investment handbooks for ASEAN member nations.
Securities and Exchange Commission, Thailand (Thai SEC)
As the country's capital markets regulator, the Thai SEC's website contains the annual disclosures of SET-listed companies in what is known as the 56-1 One Report (formerly the 56-1 & 56-2 reports). For entrepreneurs looking to gauge the local competition, these reports can provide valuable insights into the major players of their industry.
Industry networking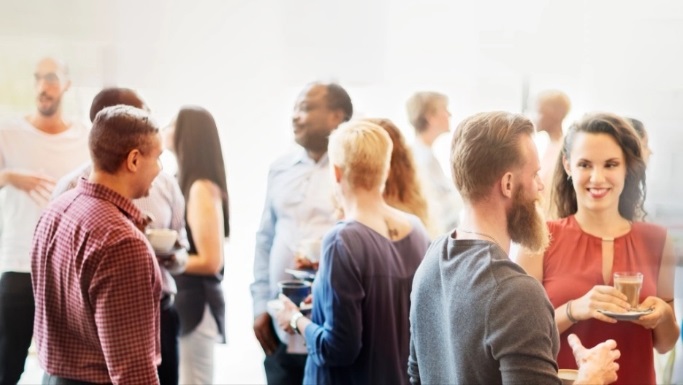 Social media is a mine of information and networking opportunities, with all the main news channels above having active Facebook Pages and Twitter feeds. A great way to get acquainted with Thailand's startup ecosystem is through Facebook groups such as Thailand Startup Review, Startup Thailand, Startup Bangkok, and Thailand Tech Startup Association. While there is a degree of self promotion among the members, these groups can be really useful for getting advice and finding contacts as you embark on your Thailand startup journey.
While online networking definitely has its place and can help set expectations for the logistics of establishing yourself in Thailand, the most fruitful networking is done on the ground. This applies to finding work, starting a new business, or looking for partners/employees.
Foreign chambers of commerce
Aside from offline meetups organized by these Facebook groups or the VC networks mentioned earlier, your national chamber of commerce will also organize regular networking events and will issue regular updates on government policy and best practices related to doing business in Thailand.
Joining your CoC's networking events and speaking engagements won't only expose you to distinguished leaders in your space, but increase your visibility and that of your startup.
BNI Thailand
Founded in 1985, BNI is a global business network organization that offers access to exclusive training programs and opportunities to do business with hundreds of thousands of its members worldwide. Visitors can attend their local chapter meetings twice before joining as a member, and only one person is allowed for each professional speciality to avoid competition among members.
Digital Economy Promotion Agency (DEPA)
Operating under the auspices of the Ministry of Digital Economy and Society, DEPA (say: DEE-puh) is more than just great networking for tech startups, with a suite of incubator, accelerator, and funding programs, as well as industry analysis. However, DEPA really shines as a nexus of like-minded tech entrepreneurs through its series of competitions, awards and networking events.
Before the pandemic, the most casual networking would take place where startup founders and digital nomads tend to gather, such as cafes, craft beer bars (Wishbeer, one of Bangkok's craft beer pioneers, ran a bi-monthly event for startups, for example), and, of course, co-working spaces. As Thailand's nationwide immunization efforts gain speed, these casual meetups are sure to make a comeback.
Leasing property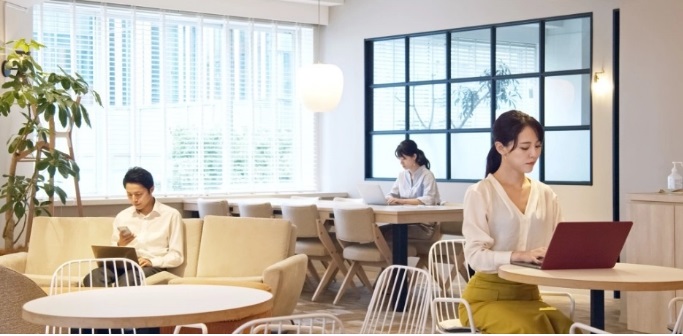 Of all the steps you'll have to go through to get your startup established in Thailand, this will almost certainly prove the easiest. To legally register your business in Thailand, you will need a registered address. If you want to lease an office for your business, there has never been a better time, with supply far exceeding demand. This is partly due to a recent boom in construction and partly due to the pandemic causing many companies to downsize or offer remote working arrangements.
With that in mind, there are a couple of other solutions worth exploring in Thailand, each with unique advantages and disadvantages.
Coworking spaces
There has also been a surge in the number of coworking spaces and in recent years—one of the reasons Bangkok is so highly regarded in the digital nomad community.
Aside from being able to interact with other startups, coworking spaces like WeWork, HUBBA Thailand, and True Digital Park also offer greater flexibility in terms of leasing periods and office space, allowing startups to scale up their capacity as needed.
They also secure amenities such as office furnishings, WiFi, security measures, and conferencing equipment, allowing startups to worry less about logistics and concentrate on what really matters to their business.
Virtual addresses
Remote work always seemed like more trouble than it was worth—that is until the pandemic hit. Remote work (and its education-oriented relative, remote learning) have blossomed into growth industries over the last couple of years, as people traded the purgatory of commutes for the purgatory of video calls. This has made the upkeep of traditional offices less and less appealing, and led to renewed interest in virtual addresses.
Virtual addresses sidestep the legal hurdle of requiring a business address and allow for your employees and partners to fully embrace remote working and the digital nomad life. However, this solution is less ideal for foreign members of the company who require a work permit and are subject to an annual inspection by the Immigration Bureau.
Some agencies offering virtual addresses, especially those in Bangkok, will also manage your mail and take calls, meaning that startups in one country can expand services into (or contract away from) different countries with greater flexibility. If you need a venue to take meetings with clients, be sure to look for virtual address packages that come with conference room bookings.
Become the next Thai unicorn
If you're thinking about basing your startup here in Thailand, there's never been a better time. It's getting easier to do business every year, and startup investment is growing exponentially. The trick is to look in the right places, connect with the right people, and set yourself up to scale with flexible leasing arrangements.
What's more, you're not in it alone. In Thailand, you'll find an already thriving community of entrepreneurs, investors, and workspaces waiting to welcome you and become part of the success story of the next Thai unicorn.