Songkran is one of the most important events in the Thai calendar as the traditional new year. The word Songkran derives from Sanskrit, meaning "to move" or "step forward." Unlike some other traditional festivals in Thailand, Songkran is observed during a fixed period on the Gregorian calendar from April 13th – 15th.
The traditional new year is an extended public holiday, allowing Thais, as well as foreign nationals from neighboring countries that also observe Songkran, to return to their hometowns for family reunions.
Family and religion
Undeniably, the most famous aspect of Songkran Festival is the splashing of water and water fights. However, other cultural aspects that are parts of the Songkran festival are Rod Nam Dam Hua and Song Nam Phra.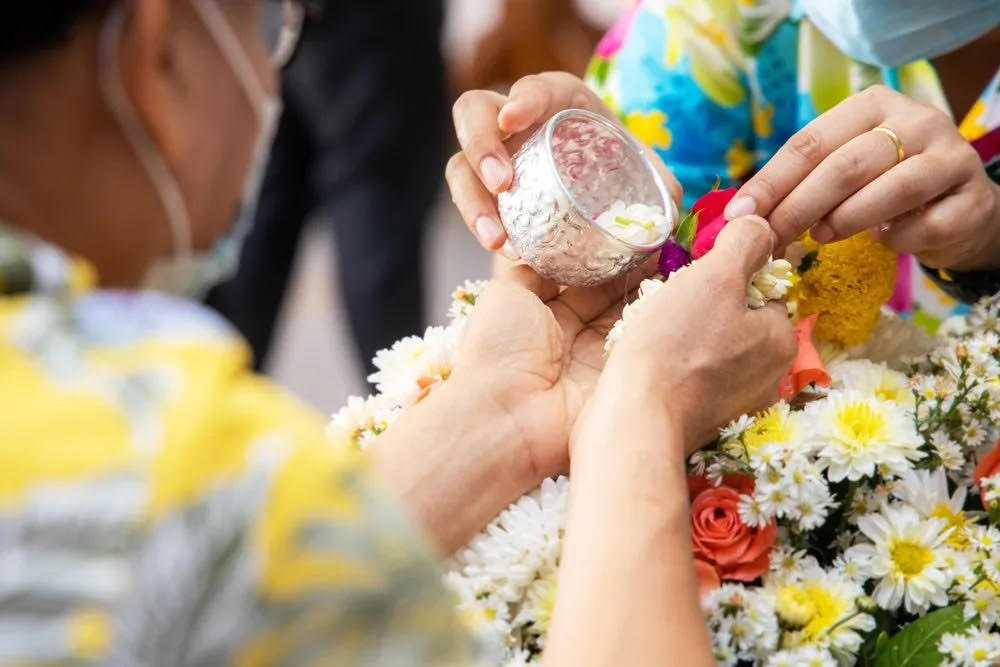 Rod Nam Dam Hua, the ritual pouring of scented water over the palms of elderly relatives.
Source: Siyanight / Shutterstock.com
Rod Nam Dam Hua is somewhat similar to Song Nam Phra, but it is a ritual of pouring scented water on elderly family members' palms to pay respect and receive their blessings instead.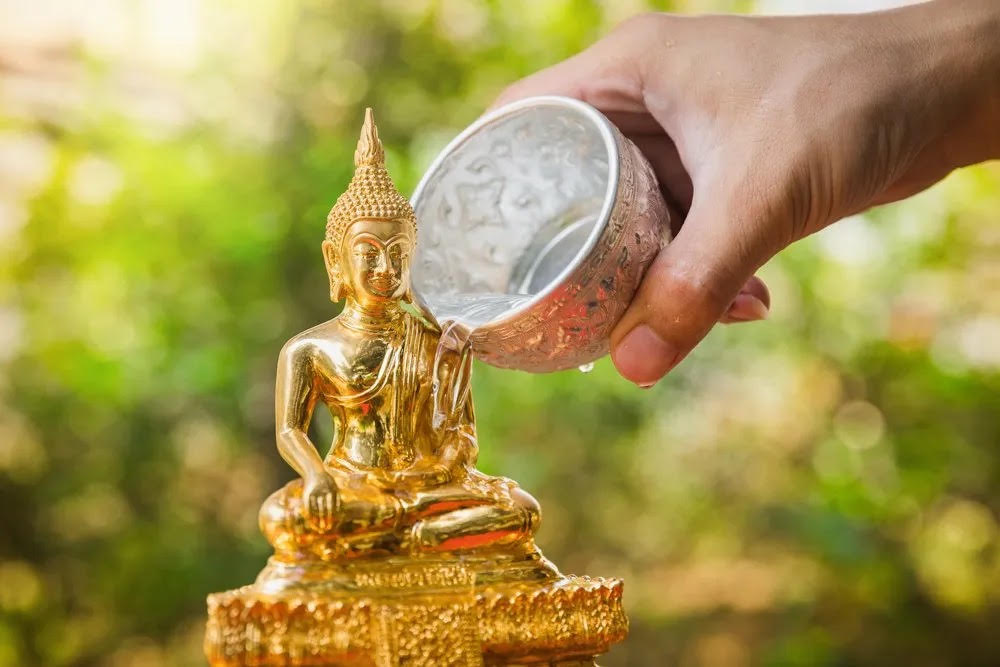 Song Nam Phra, the ritual bathing of a Buddha statue with scented water.
Source: Popcorn Photo Style / Shutterstock.com
Song Nam Phra is a ritual of bathing and cleaning the Buddha statue with scented water (traditionally scented with a Thai perfume called nam ob). This ritual is believed to be a way of paying respect to the Buddha statue and to bring good fortune to the person.
Modern celebrations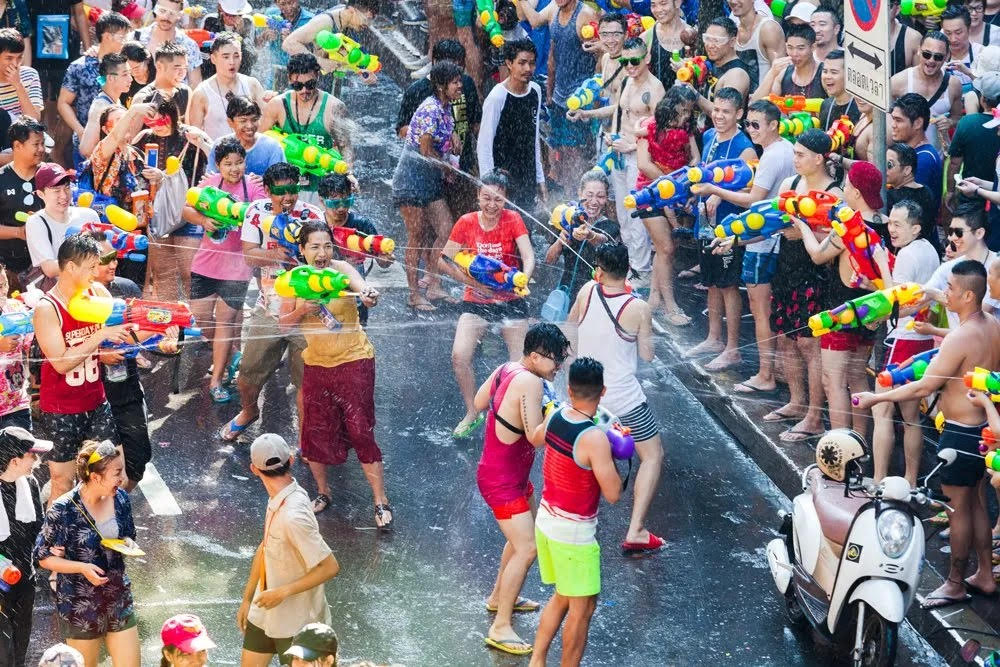 Source: artapartment / Shutterstock.com
April is the hottest month of the year in Thailand, so inevitably, Thai people found a light-hearted way to beat the heat. Prior to the COVID-19 crisis, urban hotspots across the country would be closed off from traffic to allow people to enjoy water fights in the street.
Normally, the two most common street parties in Bangkok are Silom, which takes place all along Silom street that is over four kilometers in length, and Khao San Road, which is located in Phra Nakhon District.
These water fights can be a refreshing escape from the heat. Though largely discouraged nowadays, revelers can be seen smearing din sor pong (limestone talc mixed with water) on each other.
Fair warning
According to government spokesperson Thanakorn Wangboonkongchana, Prime Minister Gen. Prayut Chan-o-cha has given assurances that all related activities and inter-provincial travel will be permitted during this year's Songkran festival.
Under Thailand's "COVID Free Setting" (🇹🇭) measures, the government advises everyone planning to enjoy the Thai New Year to get fully vaccinated and undergo a self-ATK at least 72 hours before joining any Songkran activities to prevent clusters of infections. Further measures include: