Thailand observes Chakri Memorial Day as a public holiday on April 6th every year. Officially known as "King Buddha Yodfa Chulaloke the Great Day and Chakri Dynasty Memorial Day," this holiday commemorates the establishment of the Chakri Dynasty by King Rama I in 1782, over two centuries ago. One of King Rama's first decrees was to make Krung Thep ("City of Angels," also known as Bangkok) the capital of Siam.
Chakri Memorial Day not only commemorates the coronation and contributions of King Rama I but all the kings of the Chakri Dynasty, culminating in His Majesty King Vajiralongkorn (Rama X), the current reigning monarch.
Name and emblem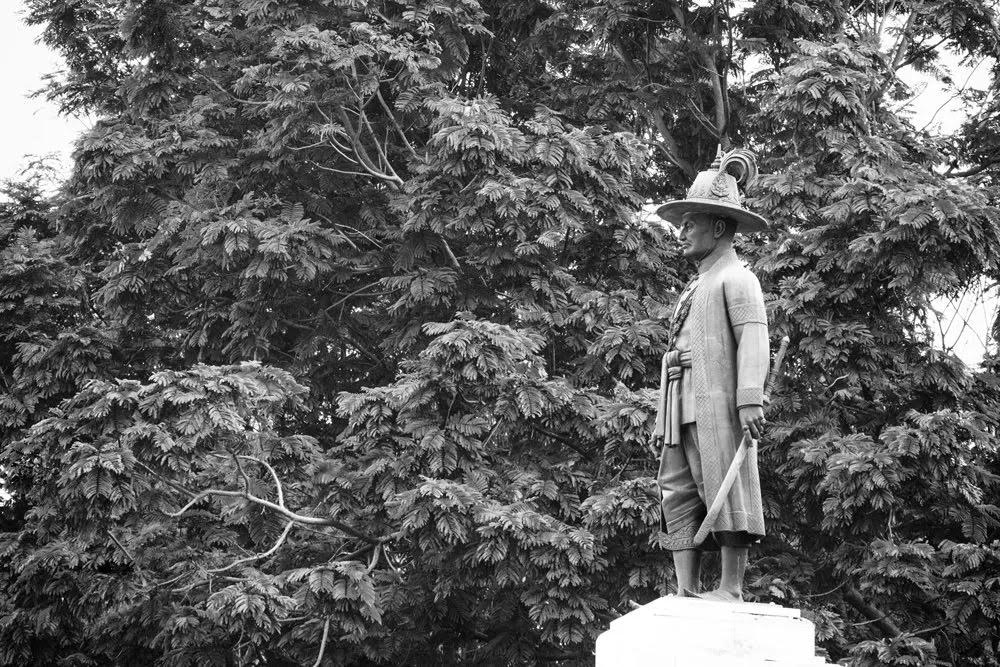 Statue of King Rama I. Source: Yanisa C / Shutterstock.com
The word chakri is a portmanteau of chakra and trishula, the divine weapons of Hindu deities Vishnu and Shiva, respectively. The Sudarshana Chakra is a serrated discus and the Trishula is a trident, both of which make up the emblem of the Chakri Dynasty.
King Rama I also named the dynasty for his previous noble title, chakri, which itself was derived from a Sanskrit word meaning "one who holds the discus."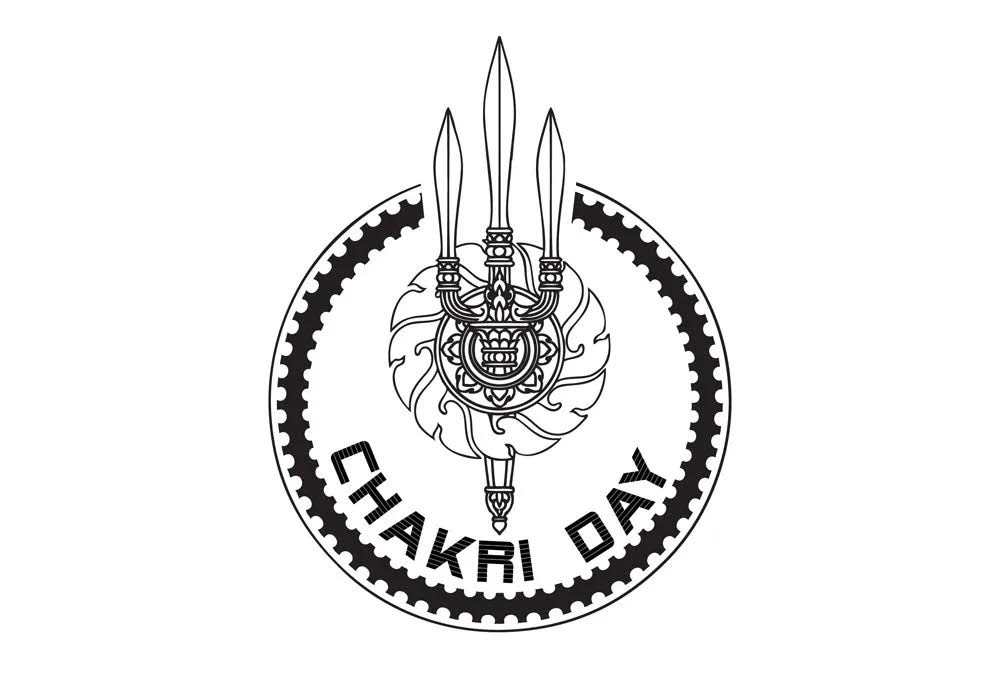 The emblem of the Chakri Dynasty combines the chakram discus and trishula trident.
Source: Constantine Pankin / Shutterstock.com
What to expect
The tradition on Chakri Memorial Day each year is that members of the royal household pay respect to previous monarchs of the Chakri Dynasty at the Royal Palace temple. Many Thais will place flowers on statues of King Rama I around the country.
On this national public holiday, government offices, banks, and schools are closed, though other businesses may remain open and are unaffected by the celebrations. Chakri Memorial Day is always held on April 6th, just a week before the annual Songkran Festival (Traditional Thai New Year).